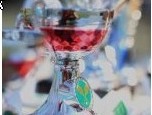 Results from the Bank Holiday weekend with boys Road to Wimbledon, LTA U8 Red tournament and a superb win from our mens second team of James H, Graeme, Charlie and Martin.  
Junior tournaments
A fantastic red tournament with 16 players took place on Saturday.  Many thanks to our star umpires Dauphine, Andrew, Dean, Sarah, Isaac, Aiyshat, Monsurat, Bert and Jimmy.  The standard of play was really encouraging and it is great to see so much progress.  The four players to make it through from the group stages were Mathew, Michael, Joshua and Saskia.  After two tough matches Saskia and Joshua fought it out for the gold medal with Joshua just edging the match. 
Our next red tournament is this coming Saturday!
Eight of our boys competed in the 14U Road to Wimbledon competition.  Dylan was really close to a big upset only losing 10-8 in the match tiebreak to number 1 seed Michael.  Abdullahi and Andrew resumed their rivalry with the former gaining revenge with a 5-3 5-3 victory.  This set up a final showdown to represent us at the County Finals between Michael and Abdullahi.  Agonisingly Abdullahi served a double fault on match point and finally went down 12-10. 
It was a beautiful tournament to officiate at with all the players conducting themselves impeccably. 
Adult team wins!!!!
Oh my word we won an Aegon Team match!  Our team of James Hooker, Graeme, Charlie and Martin took on and eventually overcame Telford Park on a match tiebreak in a tough away fixture.  Details on http://lta.tournamentsoftware.com/sport/draw.aspx?id=CB148590-1E39-466C-9F3F-479A5DEDCD6C&draw=7
We have one final match to go and a win could even see us sneak the group!