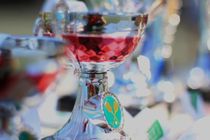 The club championship is well and truly underway with seventy nine players playing 134 matches so far.
Its not too late to enter the adult doubles events this coming weekend as well as the novices tournament (Sunday 21) and the events for the older juniors (from Mon 22 July).
Club Championships underway!
Saturday was day one of the club championships with 54 of the juniors competing in the U8, U9 and U10 events.  The top performers from the qualifying events will be competing at our Finals Day on Saturday 27 July. 
** A special thanks to Sam and his team of volunteers for sterling work umpiring 98 matches in the 8U event.
The men took centre stage on Day 2 with 23 players competing for the crown won by Carlos Diaz last year.  A scorching day saw some great tennis played. 
Monday and Tuesday see the womens event getting underway. 
All draws and results to date can be seen by going on 
http://southwarkcitytennisclub.jimdo.com/club-championships/