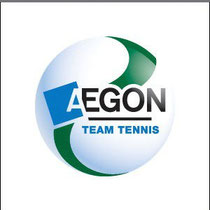 After the first round of matches for our U8, U9, U12 and U18's we have played 5 and won 3.  The adults take centre stage this weekend. Full fixture list please click here

The first weekend of matches in the Surrey Aegon Leagues saw our boys 12U team of Maceo, Tarique, Hamish and Sean prove too strong for the Annabel Croft Tennis Academy coming through the tie 5-1.  On Sunday our 8U first team of Lucas, Annis and Jubril won convincingly against Purley Bury.  At the same time our second red team of Shiv, Bvumaiishe and Caelan faced Purley LTC in an away fixture finally going down 6-10. 
Sutton Tennis Academy's second team took on our orange second team at the Colombo Centre.  Fitzroi, Kleone, Dorothy and Maria battled hard against their higher ranked opponents but Sutton eventually prevailed 9-1.  The highlight were some tough doubles matches as our players got used to the different format of the game.  Our Girls 18 Under team of Andrea and Anna took on Carshalton at home on Sunday with the match coming down to the final doubles and a worthy victory for Southwark.