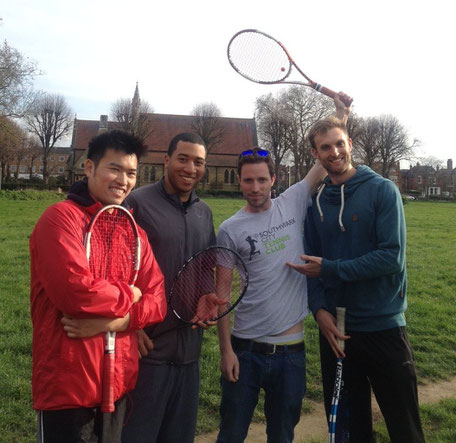 Round 1 of the Aegon Surrey Leagues
Carlos was able to put his feet up as Shirley Park had to concede a walkover to our first team.  
Ollie in his first match as captain took our second team to Rocks Lane.  A bit of disorganisation from our opponents meant that they only had 3 players.  A comprehensive win for Nicholas in the singles was offset by losses for Charlie and Tu Sen.  After a walkover for Ollie and Nicholas in the doubles Charlie and Tu Sen were unable to avoid defeat in their match.  At 3-3 a tiebreak was played with Tu Sen and Charlie losing.  However, due to various infringements of the rules an adjudication gave us a 4-2 win!  
Next mens matches 24 April, click here