Hello, fellow tennis enthusiasts! Today, we're taking a trip down memory lane to revisit the career of a tennis legend, David Lloyd.
Born on January 3, 1948, in Leigh-on-Sea, Essex, Lloyd was a prominent figure in the world of tennis during the 70s and 80s. He was known not just for his prowess on the court, but also for his entrepreneurial spirit off it.
But what has happened to David Lloyd since he hung up his racket? Let's find out.
Early Life and Tennis Career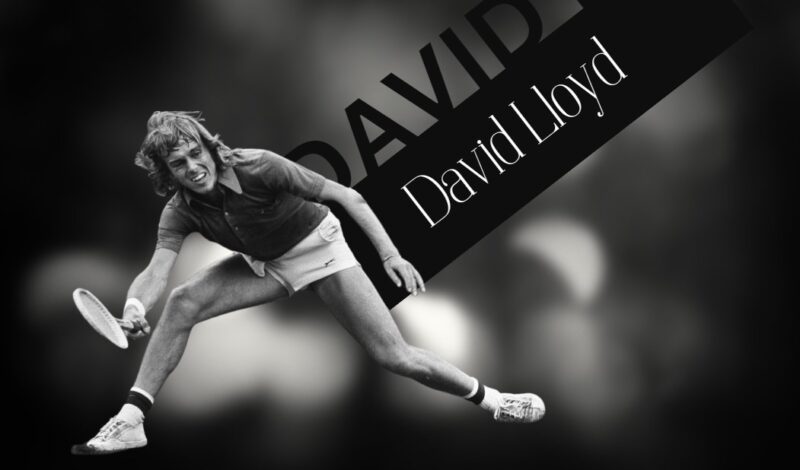 David Lloyd was born and raised in Leigh-on-Sea, Essex. His love for tennis began at a young age, playing at the Westcliff Hard LTC, where his parents were members.
By the age of 14, he was one of the best schoolboy players in the country and started playing full-time on the tennis circuit a year later.
| | |
| --- | --- |
| Year | Achievement |
| 1965 | Junior Wimbledon Singles and Doubles Champion |
| 1966 | Junior Wimbledon Singles Runner-up |
Peak Years and Notable Achievements
Lloyd's peak years saw him achieving significant milestones and victories. In 1972, he reached the last 32 at Wimbledon, losing to Australian former world No. 1, John Newcombe.
He was a member of Great Britain's Davis Cup squad between 1972 and 1974, and again between 1976 and 1980. In 1978, he was part of the first British team to reach the final since 1937. In 1976, he and his brother John achieved success together, winning a doubles title in London.
| | |
| --- | --- |
| Year | Career Highlights |
| 1972 | Reached the last 32 at Wimbledon |
| 1976 | Doubles title in London with brother John |
| 1978 | Part of the British Davis Cup team reaching the final |
| 1995 | Appointed British Davis Cup captain |
Post-Retirement Transition
Lloyd retired from professional tennis in 1981, having attained a career-high of No. 128 in the world singles rankings (September 1973) and 40 in the world doubles ranking (August 1977).
After retirement, he became a leading figure in the Lawn Tennis Association and was appointed British Davis Cup captain in 1995. He also played a significant role in coaching Tim Henman, who became British number 1 and a world top ten player.
Life Beyond Tennis
David Lloyd's life after tennis has been nothing short of remarkable. Following his retirement, he worked as a coach at a tennis club in Canada.
It was during this time that he conceived the idea of creating his own tennis and health club in the UK. In 1982, he founded David Lloyd Leisure Clubs, opening the first club in Heston, near Hounslow in west London. The business was a pioneering concept in health and fitness, with family-oriented clubs emphasizing tennis.
| | |
| --- | --- |
| Timeline | Business Ventures |
| 1982 | Founded David Lloyd Leisure Clubs |
| 1992 | Business floated on the London Stock Exchange |
| 1995 | Whitbread Plc acquired the company |
Explore information on various tennis facilities in London, including a comprehensive guide to where to play tennis in the city.
Personal Life and Family
David Lloyd's personal life has been as dynamic as his professional one. He has a son, Scott, with whom he created Next Generation fitness clubs.
In 2007, London & Regional Properties, in partnership with Bank of Scotland, acquired David Lloyd Leisure from Whitbread and incorporated Next Generation into the group, in a deal worth £925 million.
Legacy in Tennis
David Lloyd's legacy in tennis is more impressive post his playing career. He was appointed British Davis Cup captain in 1995 and became a leading figure in the Lawn Tennis Association. He also played a significant role in coaching Tim Henman, who became British number 1 and a world top ten player.
Current Involvement in Tennis
Even after retirement, David Lloyd's involvement in tennis continues. His group now includes 89 UK and European David Lloyd Leisure Clubs, two exclusive Harbour Clubs, and five David Lloyd Studios, with a membership of around 440,000 and employing some 6,000 staff.
Reflection on Retirement
David Lloyd's reflections on his retirement from professional tennis reveal a man who has never stopped striving for success. After retiring from tennis in 1982, he worked as a tennis coach in Canada where he developed the idea of opening his own leisure centre in the UK.
He has always been exceptionally driven and has an obstinate streak which he has used to good effect. "If somebody says to me don't do it, then I always really have to go and do it," he said in an interview with Forbes.
Fun Fact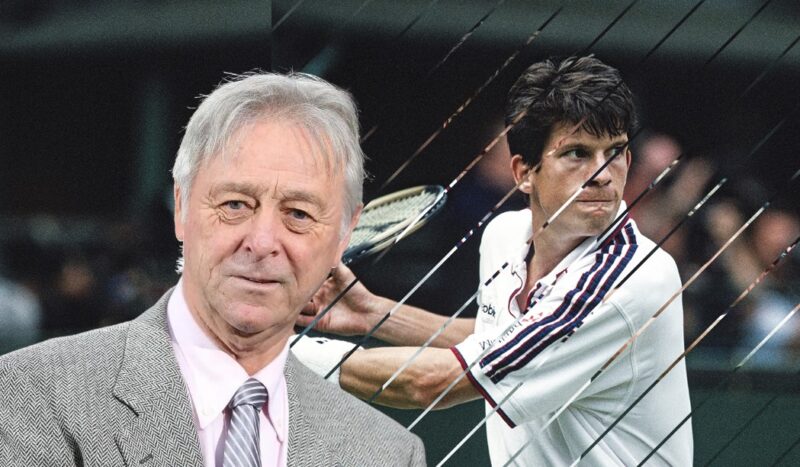 David Lloyd's life is filled with interesting anecdotes. For instance, he discovered Tim Henman, who reached no. 4 in the world in 2002 and 2004 and played in 4 Wimbledon semi-finals, when he was just nine and a half years old. "Tim had incredible mental strength – he never had a bad practice session and he never complained," Lloyd said.
FAQ
When Did David Lloyd Retire from Professional Tennis?
David Lloyd retired from professional tennis in 1978.
What Is the David Lloyd Club?
A chain of health and fitness clubs founded by David Lloyd. These clubs offer a variety of amenities, including tennis courts, gyms, swimming pools, and spas.
View this post on Instagram
Who Are David Lloyd's Siblings?
David Lloyd's younger brother, John Lloyd, is also a former professional tennis player. They partnered in doubles competitions, including the Wimbledon Men's Doubles.
Is He Still Involved with The David Lloyd Clubs?
David Lloyd sold his stake in the David Lloyd Clubs in 1995 and he isn't directly involved in the operation of the clubs.
Conclusion
David Lloyd's journey from a prominent tennis player to a successful entrepreneur is truly inspiring. His lasting impact on the tennis world and beyond is evident in his contributions to the sport
His successful business ventures, and his enduring influence on the next generation of players. As we reflect on his journey, we can only hope for his continued success in whatever path he chooses to follow.
Delve into a comprehensive exploration of Trailfinders Sports Club in our in-depth coverage, shedding light on its various aspects and offerings.